Micro Cordless Scratches Killer-12V/2 inch Detailing Mini Car Polisher With 2 Battery-Free shipping
Regular price
$145.00 USD
Regular price
Sale price
$145.00 USD
Unit price
per
Sale
Sold out
[Item]: Cordless Polishing Machine
[Brand]: CRATOOLS
[Orbit]: 3/12mm
[Backing Plate] :1.2inch (30mm) 2inch (50mm)3inch(75mm)
[Speeding]:2500-6000/min
[Voltage]:12V
[Power]:12V
[Function]: Car Waxing, Polishing and Fast Finishing
[Battery life ]: about 45 minutes (depending on the attachment)
[Charging time ]: about 45 to 60 minutes

Polisher Features:
1.Each product is equipped with two batteries and a battery charger. The two battery packs are interchangeable so you don't have to worry about running out of battery power. At the same time, the rechargeable cordless grinding machine can grind anytime, anywhere, and there are no restrictions on the working environment.

2.When using, adjust the switch button to the right. e Switch button to the right. You can adjust the "+" and "-" symbols on the machine to suit your needs. This grinding machine has 1 to 7 gears and can be adapted to different requirements.

3.Use the key to cancel the disc, then use the small wrench in the set to remove the eccentric shaft. 4.It can be used for large area pneumatic or electric grinding machines.

4.Used for waxing all kinds of coat paints, polishing and sealing glazes, to improve lightness.

5.It can be used for rotary polishers, dual action polishers and air sanders, and the high quality foam pad can polish more than 20 cars.

6.The velcro on the back is firmly adhered to the polishing pad body so that it will not pop out even when polished at high speed.Used for polishing automobiles, it improves the gloss of painted surfaces.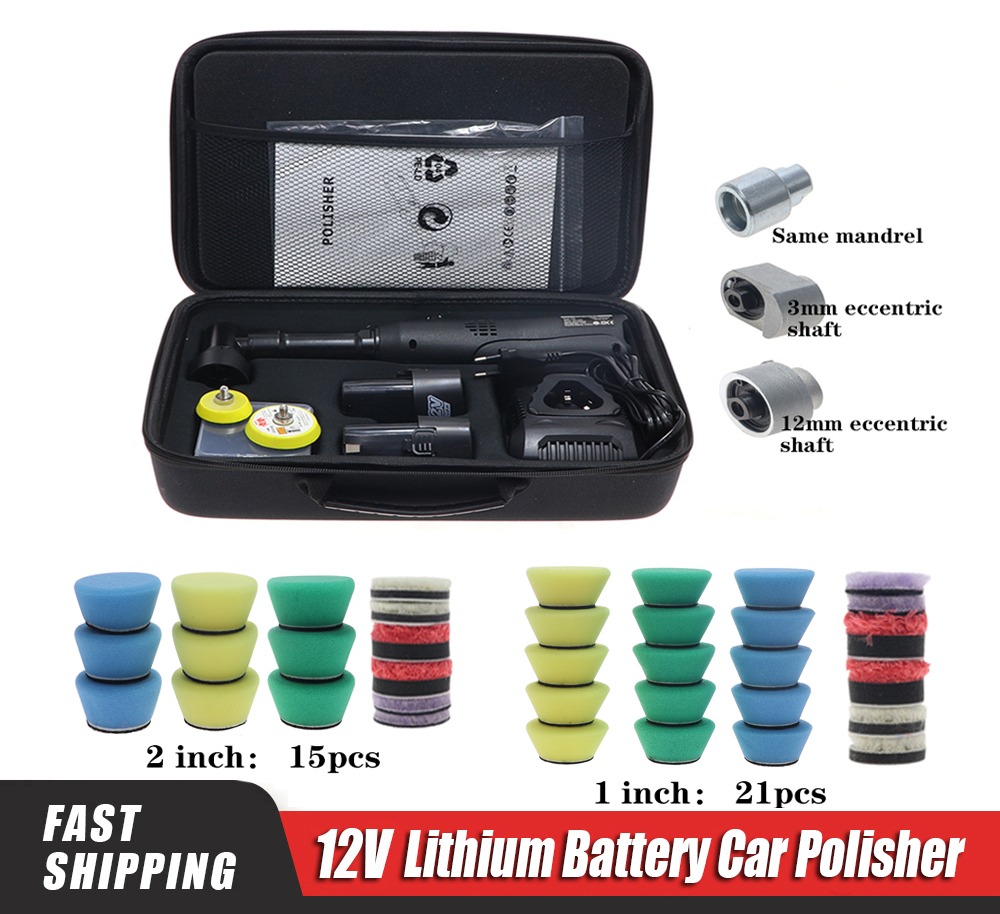 Shipping & Returns

Generally, economic way takes 10-20 days,Expedited way(DHL,UPS,Fedex) takes 6-12 days.
Share