Polish Master-YMZ® Quick Polish 3 in 1 Wax Kit for Car Paint Correction-Free Shipping
Regular price
Sale price
$64.90 USD
Unit price
per
Sale
Sold out
Be a polishing master easily with this kit! Revolutionary product for auto buffing, no more need of wet sand paper to remove peel and dust pits after painting, remove all kind of car paint scratch, in most economic and quick way.
YMZ® S300 High speed, 3 in 1 car polish,wate soluble,free of silicone and fillers
Silicone-free plishing wax, unique design, apply on machanical buffing without damaging the original paint finish.
Quick grinding, one step to restore the original luster of the car paint, no dazzling lines, and in one step.Does not leave any harmful residue after use
What is this wax for?
This multifunctional polish wax kits for paint correction can eliminate below car paint problems in 1-3 steps, you can random combine accordingly to different situation and customer need :
600-2000 sandpaper grain
Orange peel
Dust pits
 Swirl mark
Slight scratch and stains
Paint Run/flow
Luster lost
In theory, one bottle of wax can use for 10 cars, and one denim pad can use for 7 cars.
This kit included:
5" base plate ,M14/M16 hole  x 1
6" Grit 3000 Synthetic Fibre pad   x 1 
6" Grit 2500 Denim pad x1 
YMZ® S300 Ultra fast 3 in 1 wax, 1000ML/36 Oz  x 1
How to use: 
Machine need: RO polisher, with switchable gear
Project:  To clear the peels ,dust pits and scratch on car painting.
Step 1:  Use denim pad and S 300 wax to rough cut, RPM 600 to disperse the polish wax. RPM 600-1500, use heavy pressure and slow speed.
Step 2: Use 

Synthetic Fibre pad and S 300 wax to cover the scrach generated by the denim pads, remove hairline, RPM 600-1800, use heavy pressure and slow speed.

Notice: For most cars, after step 2, the surface is already very bright and mirror shine. You can end here for Low standard polishing project. If you have some discerning customers or for high end cars. You can add step 3.

Step 3: Use sponge pads and S 300 wax to do final mirror buffing.
More case videos clip on my Tiktok channel.
Be a master is so easy!
Polish tips:
1.Press heavily, move slowly, low RPM, bevel for scrach and dust pits.
2.Grinding with N50 denim pad, polishing with N90 synthetic fiber pad,glossing with sponge pad or wood pad.
Maintenence:
Clear the pads after use every time, keep the paint clean and no hard object before polishing.
Keep away from sunshine and high terperature.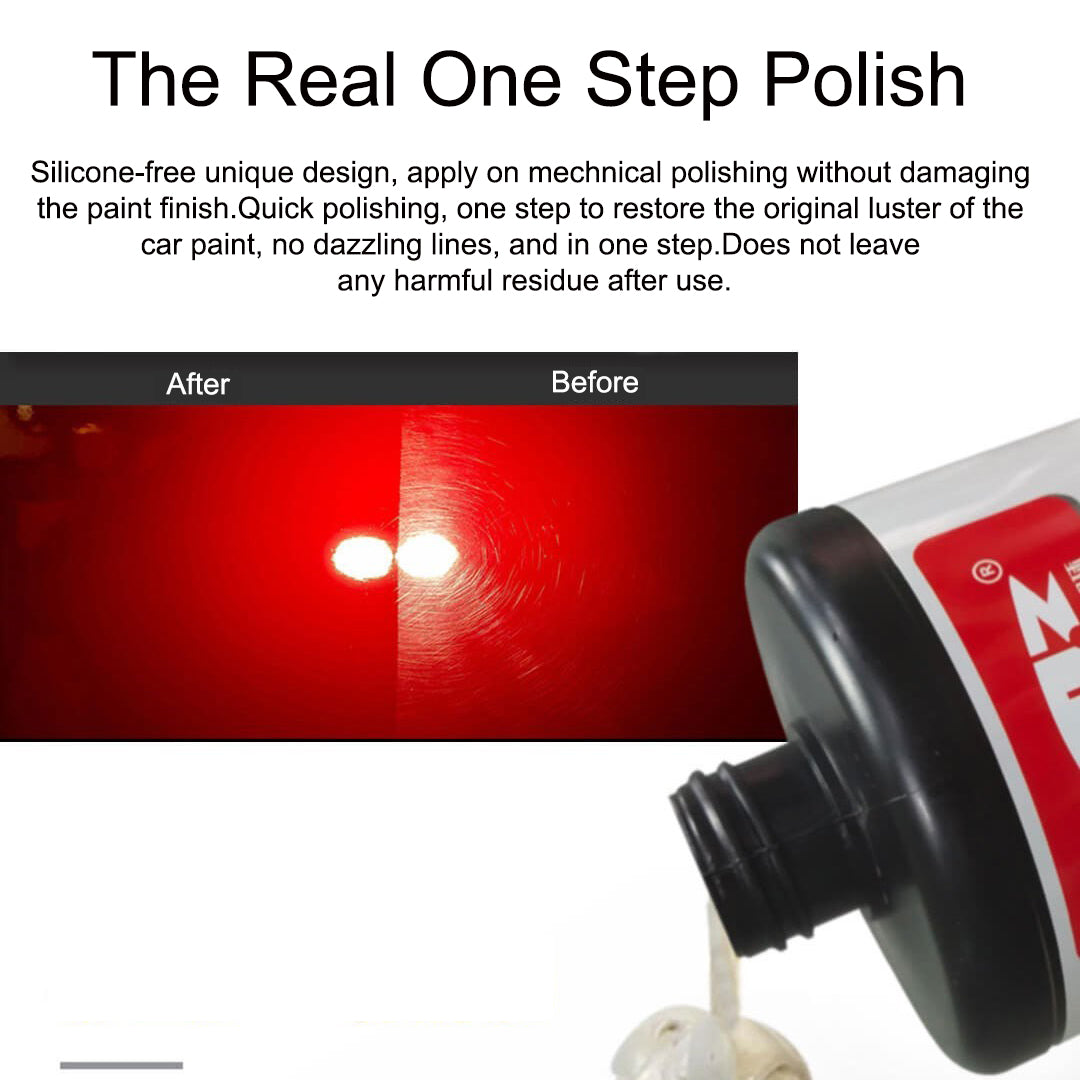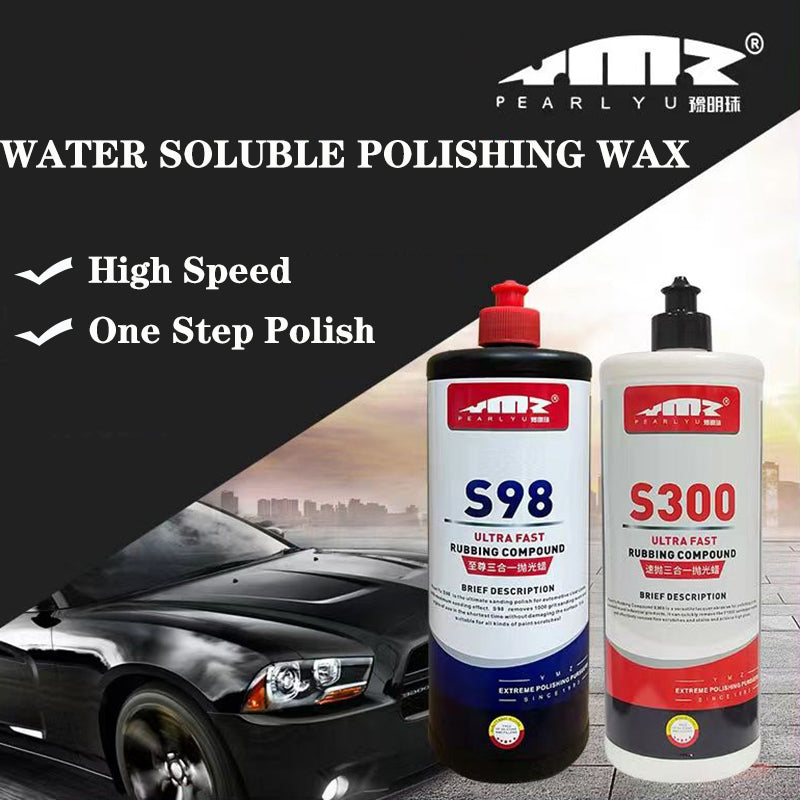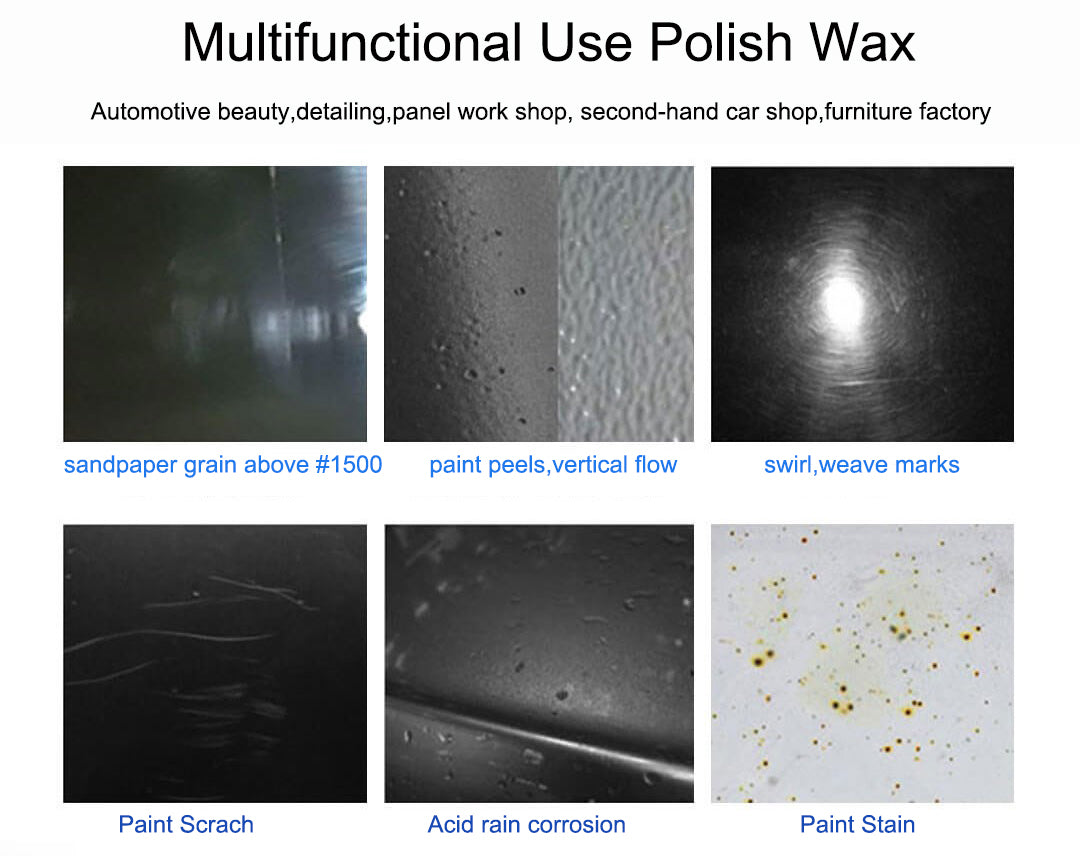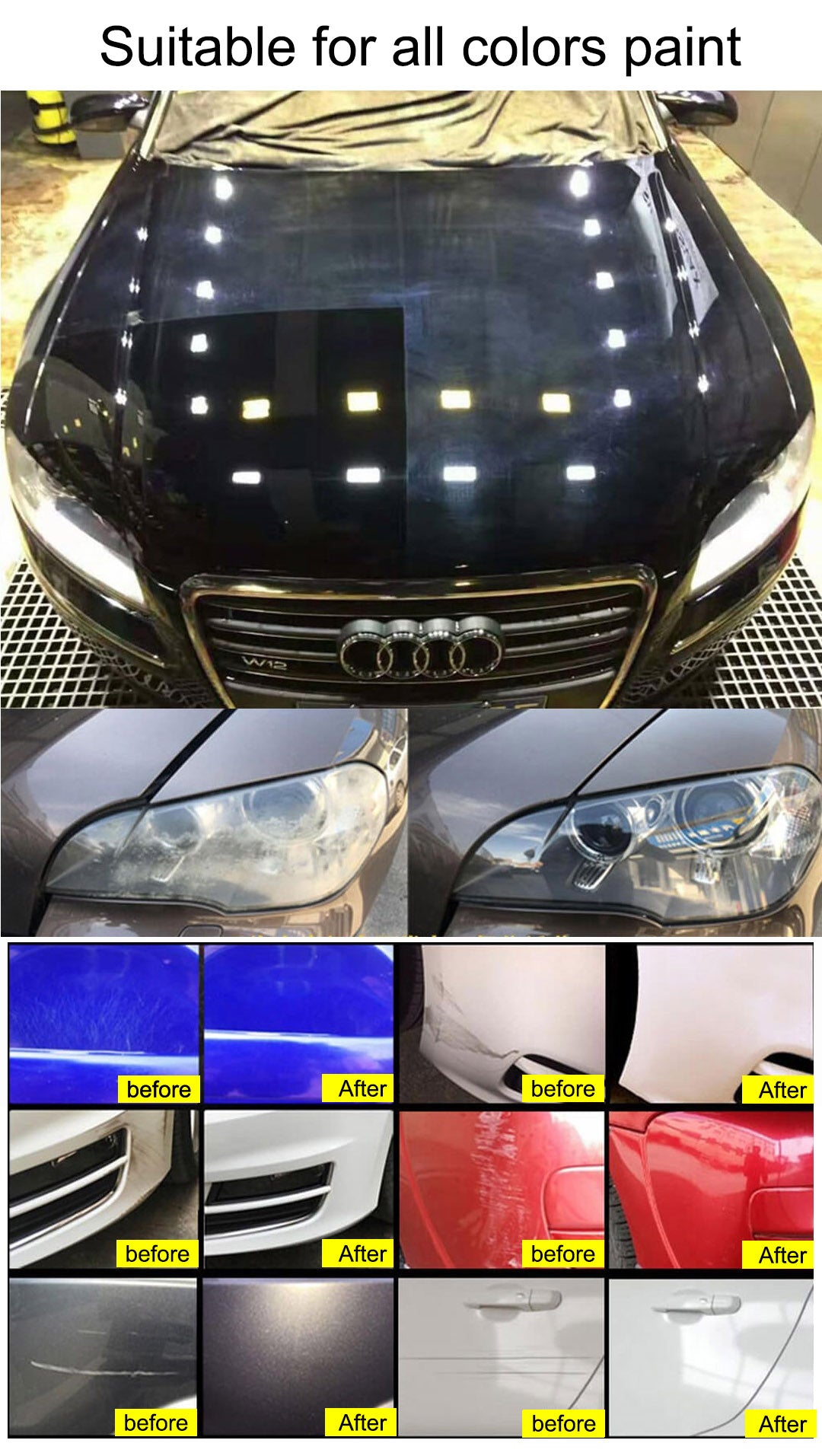 Shipping & Returns

Generally, economic way takes 10-20 days,Expedited way(DHL,UPS,Fedex) takes 6-12 days.
Share